There's a difference between a brand name, and a brand. Your brand name is tangible and people can see it, while your brand, however, only exists in the mind of your customers – it's what they think of when they hear your name.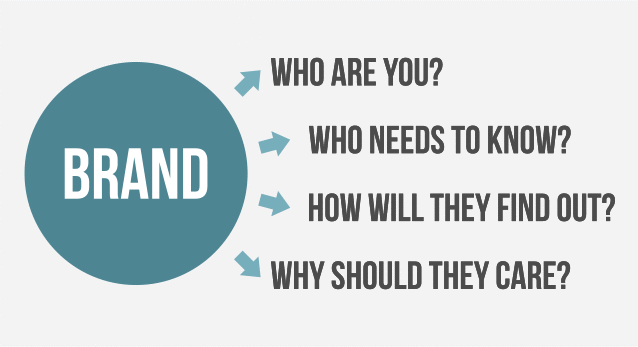 Branding is about maximizing your reach. And digital takes you to every person who exists online. Therefore, by using digital as a medium, you have the potential to reach everyone who is online – across location and boundaries.
WHY DIGITAL BRANDING IS IMPORTANT?
In short it's – Cheap, Effective Marketing.
But don't let the word cheap and effective fool you. Digital Branding is a craft and needs to be mastered by commitment and sacrificing time. The traditional methods of engagement were limited in some way or the other. And digital allows you to experiment in a short time. And the best way a brand can stay on a potential users mind is to be on their mind, in front of their eyes.
Reap these benefits:
Branding is a tool for developing and maintaining a competitive advantage. In the noisy world of digital media, staying competitive is even more of a daily challenge.
Online users are more autonomous than they ever were. With information at their fingertips, users are spoiled for choice in terms of products and services. A well-defined brand is essential for distinguishing your product or service from the rest.
Brands have less control over what is said about them online. Users have access to the opinions of other users, which heavily influence their purchase decisions.
The online customer relationship rarely ends with a sale. Brand building in the digital environment should leverage this and convert one time customers into coveted brand loyalists.
Say goodbye to the funnel model; today there are various touch points where users engage with brands, however branding ensures a consolidated message.
In addition to paid and owned media, strong digital branding has the advantage of earned media – such as communities and brand advocates.
Remember branding is not only about your product or service – it's about your social engagement, customer services, sales process, your employees and everything in between – think about how digital has changed the above.
Branding has always been about connectedness. Digital heightens the connectedness of brands, people and things.
How you present yourself in the digital world is as significant as how you present your company because people do business with people over companies – in particular with people they like and respect.
If you have questions on digital branding, or you want your digital branding to be handled by experts shoot an email info@seehash.com
You can also visit our website: https://www.seehash.com/digitalmarketing.php